CHARTERED CERTIFIED ACCOUNTANTS
In today's world, we need to be flexible and agile. GURDEV & CO are perfectly set up to offer accountancy services that are synchronised with award winning cloud accounting software to be your virtual 'hands on' partner - so you can be in control of your numbers and reach the true potential of your business.
Every business is unique, so whatever you do, we have the expertise you need to become more successful. We help you to understand the drivers of profit and success in your business and empower you to make bold decisions and take control your finances.
Get The Full Power Of A Back Office Team
We have a collaborative approach to business partnering and we believe in sharing tools, expertise and knowledge. We'll get you up to speed on the latest technologies so that you get your finances under control
We start by understanding where you want to take your business, both personally and professionally. The right finance partner can help you understand the drivers of profit and growth in your business and empower you to make better, more informed decisions. Our aim is to assist you in identifying both potential business opportunities and inherent weaknesses and help to develop appropriate strategies to realise these opportunities and remedy any weaknesses.
We help you develop the infrastructure and financial strategies to achieve your ambitions, make the most of your resources and realise the full potential of all your assets.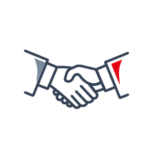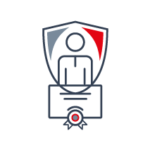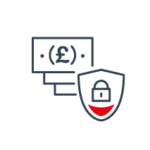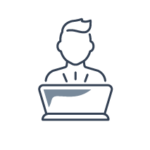 powering your accounting function
I founded GURDEV & CO in 2011 after an extensive period in senior management roles including finance director, financial controller, finance manager and group accountant.
I decided to set up this business to provide corporate and private clients with hands on finance support and act as an 'in-house' accountant. My aim is to be seen as a virtual partner, look after our client's financial needs and supply them with first-rate, proactive advice. The majority of our fee income is based on repeat business and referrals from satisfied clients, which we feel demonstrates the quality of the service we provide.
My team is dedicated to giving an outstanding service, a modern and refreshing approach to accountancy and business advice. We understand every business is unique and that is why we take the time to get to know you and your business and provide tailored solutions to your requirements. We specialise in Cloud Accounting and Virtual Finance Director Services to businesses.
Gurdev Singh (Founder & Business Owner)
GURDEV & CO is an experienced independent provider of financial management and business support for corporate and private clients.
Whether you're a private individual or a growing business, GURDEV & CO can provide the support you need. 
Click below to find out more about the services that we offer and how we can help you.
Run your business on your terms, save time and get better insights into your business' performance
At GURDEV & CO, we are focused on giving you a modern digital service.
Cloud accounting gives you more flexibility over your accounts, while also making you fully compliant with Making Tax Digital. #MTD is a HMRC initiative that means you will need to keep and submit digital financial records, at least quarterly.
We are a Xero and Quickbooks certified partner. We work with several digital partners who have developed a range of business applications that work seamlessly with cloud accounting software such as FUTRLI, Receipt Bank, Approvalmax and Chaser. We will ensure that you choose the right business and finance applications to suit you and your business.
We do not dress up our advice and reporting in accounting jargon, we will explain everything in simple, plain English, so you always understand what the numbers are saying, and what the overall financial health of your business is. We aim to make numbers and finance simpler and more accessible for you to understand and give you control.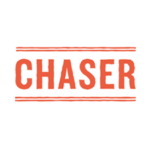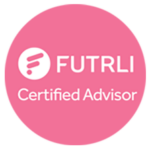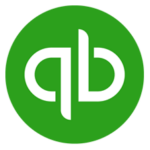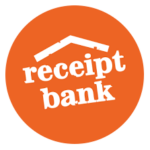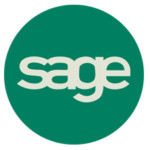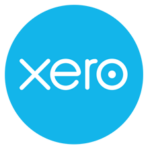 what our clients say
testimonials
Clare P
"I had the great pleasure of working with Gurdev during my time at pi global. I found him to be highly organised and an excellent communicator at all levels. His in-depth knowledge and thorough understanding of the workings of a design agency meant that he was able to bring a very commercial and pragmatic viewpoint to the job and the financial health of the company as a whole. Above and beyond his role he helped a great many people, including myself to perform our roles much more effectively. I would not hesitate to recommend Gurdev."
Paolo O
"A successful business relies on accurate and timely advice. My extended professional relationship with Gurdev has always been bound by the provision of clear and concise advice and timely delivery of accountancy services. Gurdev has supported me for many years on International business dealings and cross border fiscal advice, and I fully recommend his services to any start-up or established business."
William R
"Gurdev has the technical, communicating and personal skills that made him a critical member of our team both as finance director and as colleague. I would recommend him without reserve for any job position in financial management."
Chris P
"Gurdev is a very competent, diligent and supremely self-motivated professional who is dependable to a fault. It has been a joy to work with Gurdev and I recommend him highly."
Vanessa L
"Gurdev is a bright, highly personable young man of considerable energy and drive with an excellent work ethic. He made a very valuable contribution at pi - he was diligent, hardworking, with a firm hand on all critical detail of the financials and deadlines to be met. He was noteworthy in his role in understanding the importance of forging a great spirit of communication and co-operation between the Finance department and Project Management teams so that he was able to operate extremely effectively in his daily working relationships. He was a pleasure to work with."
© 2021 GURDEV & CO. All Rights Reserved.